Domestic Actors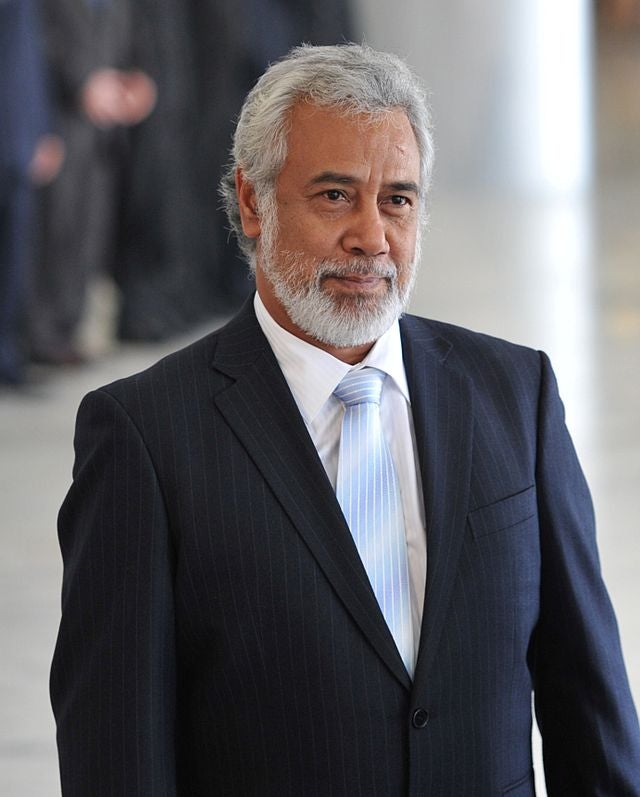 Courtesy of Antonio Cruz/ABr – Agência Brasil.
Xanana Gusmao
Elected in 2007, Gusmao is the current Prime Minister of East Timor. After Indonesia invaded East Timor in 1975, Gusmao led a resistance movement and was even imprisoned after being captured by Indonesian forces in 1992. Although Gusmao was a member of the FRETILIN resistance movement early in his career, he later emerged as a leader in the FALINTIL resistance organization, the eventual opposition organization to FRETILIN. Gusmao was a leader during the referendum process and was elected as the first President of East Timor in 2002.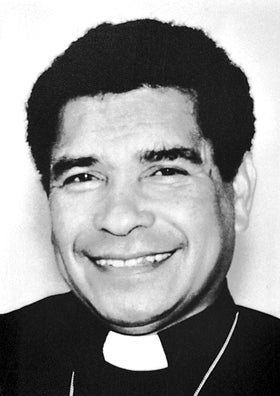 Courtesy of The Norwegian Nobel Institute (www.nobleprize.org)
Carlos Filipe Ximenes Belo "Bishop Belo"
In 1983 Bishop Belo was elected head of the Catholic Church in East Timor. Belo preached of peace and human rights, opposing the Indonesian oppression of the Timorese people. He acted as a spiritual leader up through the referendum and used his status in the Church to gain international support for the Timorese people. He received the 1996 Nobel Prize for Peace for his efforts.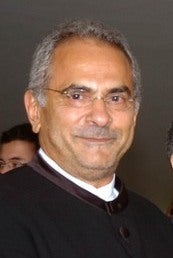 Courtesy of The Norwegian Nobel Institute (www.nobelprize.org)
Jose Ramos Horta
Jose Ramos Horta served as Prime Minister of East Timor from 2006 to 2007 and as President from 2007 to 2012. As a high profile member of the resistance movement, Horta was forced to live in exile after the 1975 Indonesian invasion of East Timor. While in New York, Horta spoke to the UN Security Council about Timorese oppression from Indonesian forces, becoming a Permanent Representative for the Timorese resistance movement to the UN. He shared the 1996 Nobel Prize for Peace with Bishop Belo.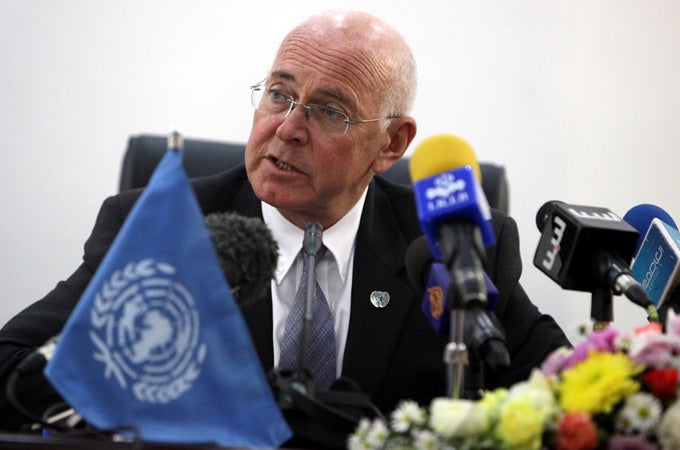 Courtesy of Al Jazeera
Ian Martin
Ian Martin began his career with the Ford Foundation and Amnesty International, serving on many successful missions in India, Pakistan, and Bangladesh. As a well-respected human rights activist, Martin was the Special Representative of the UN Secretary-General during the East Timor Popular Consultation in 1999. Acting as the Head of UNAMET (United Nations Mission in East Timor), Martin led the UN team in conducting the vote that would declare East Timor's independence from Indonesia. Martin has continued to work for the UN in Sri Lanka, Libya, and Nepal.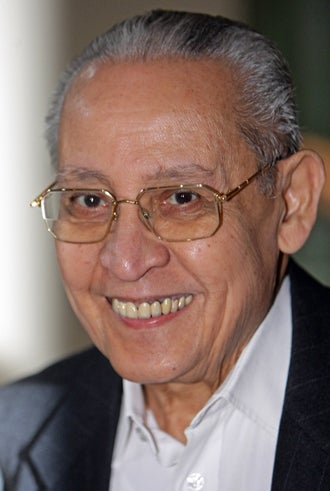 Courtesy of Wikimedia Commons
Ali Alatas
Ali Alatas served as Indonesia's Foreign Affairs Minister from 1988 to 1999. Alatas served under Indonesian President Suharto and President Habibie. Although he has been praised for his peace efforts in Cambodia, Alatas has been criticized for his human rights record in East Timor, as he was in office for much of the brutal Indonesian occupation, including the 1991 massacre in Dili. He held many positions as an Indonesian ambassador to the UN, but his response to East Timor and his alignment with Suharto cased much controversy. Alatas died in 2008.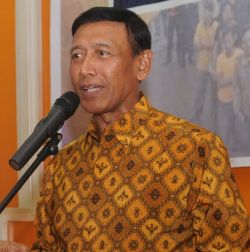 Courtesy of Wikimedia Commons
General Wiranto
General Wiranto was the Indonesian Defense Minister during the latter years of the Suharto regime and under Habibie. Many activists, along with the UN, consider Wiranto to be responsible for the violence against the Timorese people after the 1999 referendum vote. Wiranto was in charge of the Indonesian military forces that committed severe human rights violations upon their withdrawal from East Timor. In 2000 East Timor President Abdurrahman Wahid forced Wiranto to step down from his position in the Cabinet.